private prek-12 school offering a challenging education in a nurturing Christian environment
Enroll Now
Inspiring students to discover their purpose and to engage their hearts, heads, and hands in service to Christ both locally and globally.
Experience Calvary Baptist School
Virtual Tour of Calvary Baptist School and Foundations Christian Preschool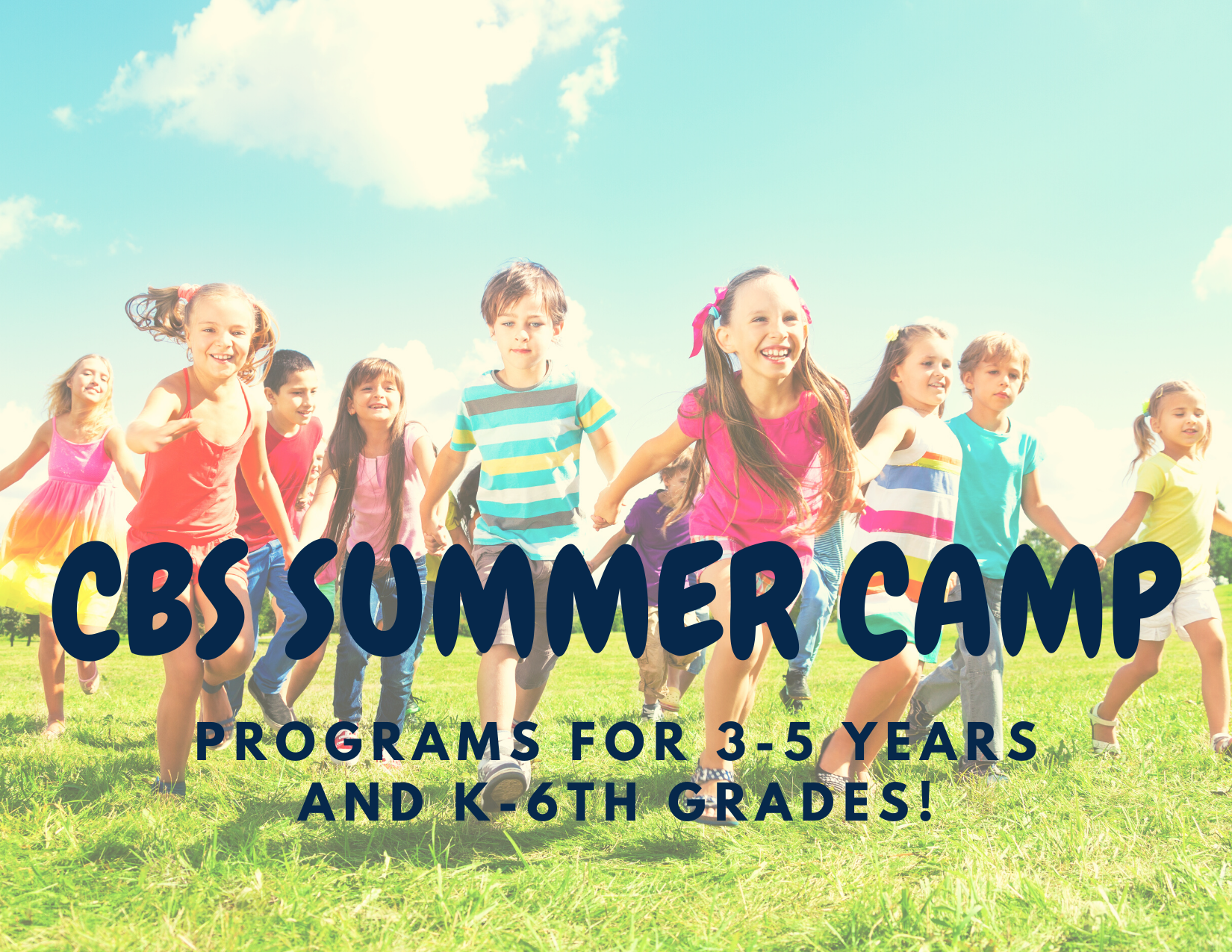 Beat the heat and join the fun at CBS Summer Day Camp! Register today! All students ages 3 through 6th grade are welcome to attend.
2020-2021 COVID-19 Protocols
Masks/face shields (either option is acceptable)
The requirement states that students must wear masks or face shields unless students can be socially distanced. We are currently working on the logistics of using spaces throughout our building to allow for students to be 6 feet apart so that they will not have to wear masks during instructional periods.
Masks will be worn moving from room to room around the building. We will be limiting students' movement by having specials teachers come to the students in their instructional space.
Lunch periods will be separated to allow for students to be appropriately socially distanced so that masks will not be needed.
Masks will be required by students and parents upon entering and exiting the building.
Wellness checks
Parents are asked to do a temperature check on students prior to leaving for school or sending on the bus. If the student registers a temperature higher than their normal temperature, please keep them home.
Students will have a temperature scan prior to entering the building. Car drop off will continue to be by the school entrance, bus drop off will be in the rear of the building by the gymnasium, and preschool students will enter at the front church entrance. A student with a temperature higher than 100.4 will be sent home immediately.
Temperatures may also be taken at lunch to detect any students who may become ill during the day.
Parents are asked to keep children home who display any of the following symptoms: coughing, excessive sneezing, runny nose, fever, diarrhea, nausea or vomiting, headache, rash, respiratory distress (other than previously diagnosed asthma), chills, fatigue, loss of taste or smell, conjunctivitis, sore throat, muscle pain, or any other symptoms indicating illness. We are asking parents to monitor the health of their children very closely to keep all of our students from being exposed to any illness as much as possible.
Parents and employees must complete a waiver at the beginning of the school year with required signatures releasing CBS of any liability in regard to Covid-19.
Lockers (7th-12th grades)
Classes will be assigned specific locker times throughout the day.
Lockers will be staggered so that students from the same grade will not be assigned next to each other.
Students will be asked to wipe down their locker handles and doors daily.
Classrooms
Classrooms will be sanitized daily. Desks will be wiped down throughout the day and between classes when a new group of students will be coming to that room.
Hand sanitizer will be available in each classroom.
Hallways/traffic patterns
Hallways will be one-way directional. Only one class walking through the hallway at a time socially distanced. Bathroom times will be staggered; only 2-3 students in a bathroom at a time.
In the secondary, dismissal from classrooms will be staggered to allow for fewer students passing through hallways.
PE/recess/athletics
PE and recess activities will encourage social distancing.
PE and recess will be held outside weather permitting.
PE and recess equipment will be sanitized regularly.
The ACCAC (Atlantic Coast Christian Athletics Conference) teams are working closely together to ensure that athletics will take place in the fall and in compliance with regulations. More information will be provided as the sports season and practice schedules become finalized.
Parents/volunteers
Parents will have very limited access to the building to minimize risk.
Volunteers/substitute teachers must have temperatures checked prior to entry into the building.
Livestream option
We are working on getting equipment that would allow for livestreaming classrooms in real time. Due to the cost of implementing this option, we cannot guarantee that every classroom will have that capability, but we are working on solutions to make it accessible to as many students as possible who would need this option.
Exceptional Christian Faculty
Calvary Baptist School, a ministry of Calvary Baptist Church, is a private school offering a challenging educational program in a nurturing Christian environment. The purpose of CBS is to develop godliness of character and action in the lives of our students. We desire to be an extension of Christian homes and to reinforce the Biblical values taught at church and home.