Lunch Purchasing
The kitchen staff publishes menus each month for lunch purchasing. Students are always welcome to bring their own packed lunch to school.
Elementary– Parents can order lunch online through FACTS Family Portal.
High school– Food can be purchased during the lunch hour by pre-wording online or pre-approved tuition billing. Contact the office for more information.
Preschool– Foundations Christian Preschool provides lunch and an afternoon snack for students each day. The lunch plan is provided in certain preschool tuition options.
Dietary Restrictions
If your child has a debilitating food allergy or a dietary restriction because of health or religion, please inform the school office and school nurse.
The kitchen coordinator will keep a copy of food allergies and dietary restrictions in the kitchen for faculty, staff and volunteers to review if necessary
.
Fundraising
We host various fundraisers throughout the school year. Some past fundraisers include our Scholastic book fair, Holiday Bazaar, Fall Festival, Entertainment books, and more. Fundraisers couldn't happen without our parent volunteers. If you would like to volunteer to help with any of our fundraisers, please contact the school office or parentvolunteers@cbschools.org. Please note that all volunteers need to have PA state clearances. Check out our Volunteer Opportunities page for more information.
Student Council
Student Council is composed of a select group of students from seventh grade through twelfth grade. These students, nominated by both peers and teachers, serve for one year.  The purpose of student council is to build unity among the student body from the preschool through the secondary grades.  Some of our projects include adopting an elementary class each month, sponsoring activities to introduce our diverse student body to each other's cultures, help with cleaning up the lunchroom, as well as being on call as hosts for various school events. Student council members are Christ-like examples of servant leadership and are a vital part of Calvary Baptist School's mission to inspire students to serve Christ.
Honor Society
The KCEA Honor Society is composed of students who have maintained a 3.25 GPA, are in good disciplinary standing, and have a consistent Christian testimony. The purpose of Honor Society is community outreach. Honor Society students volunteer monthly at Manna on Main, a local organization that provides services to those in need; sponsor diapers and wipes drives for North Care Pregnancy Center; support missionary efforts of our alumni; and represent the school at various community events.
Guidance
Guidance counseling services are available to all students and parents.  Services include SAT/ACT prep classes and advising, college application and entrance assistance, career counseling, college information and visiting opportunities, and help with financial aid.  Counseling is also available to students in elementary through high school who need spiritual, academic, or emotional support.  Counseling is also available for parents who are in need of guidance in helping their children for decisions post-high school.
Post Graduation Rates
4-year college or university
Dual Enrollment
CBS is offering various dual enrollment courses through Liberty University for juniors and seniors. More information can be found 
here on Liberty University's website
. However, some course restrictions apply based on CBS credit and graduation requirements as well as appropriate semester schedules and current CBS course offerings. Juniors and seniors can speak to the guidance counselor about dual enrollment opportunities.
Montgomery County Intermediate Unit
Psychological and academic testing services are available to students upon request of teachers and parents through the Montgomery County Intermediate Unit (MCIU). The MCIU provides evaluation and guidance for students who are not performing well academically because of psychological, emotional or behavioral factors. The MCIU does not diagnose, but, rather, evaluates and provides guidance for possible solutions to challenges. If you are interested in more information about Montgomery County Intermediate Unit referrals, please contact Emily Picardi at
epicardi@cbschools.org
.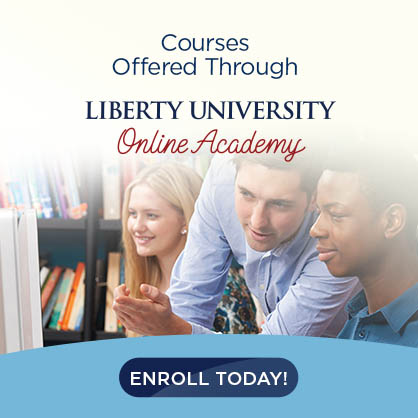 Student Support
Student Support Services at Calvary Baptist School provide a unique opportunity to care for and educate students with academic needs of support or enrichment. As God's Word tells us we are "fearfully and wonderfully made" (Psalm 139:14). We all have value and unique ways in which we can impact the world for Christ and bring Him glory.
Access Program
Our programs exist to serve non-traditional learners who have needs which require additional services through our remedial support programs. Students who would not otherwise flourish in the traditional classroom setting are able to receive services through these programs which meet on a schedule and frequency determined by the program instructors. Personalized attention to a students' strengths and weaknesses are addressed through a variety of diagnostic tools, teaching methods, and remedial techniques. The goal is to help individuals meet with success and grow as capable students who enjoy learning.
Enrichment
As we try to bridge the gap for some students, we also understand other students need additional opportunities to be encouraged and stimulated to use their God-given gifts. In addition to our growing STEM program, which is open for all students, we are also able to offer once a week enrichment sessions for teacher-recommended students who are successfully achieving in their classroom and are available to meet during the enrichment periods.
The branches of our support services are stretching. Some services have been offered at CBS for over 20 years. We are thankful for those who had a vision and the dedication to reach out to students and families who often had nowhere to turn for a Christ-centered education. Some of our services are fairly young and growing stronger. As we try to meet the needs of a diverse student population, we see our branches stretching further; that is our future. We cannot be everything to everyone, but we will strive to be the best we can be to help parents train their children for Christ, to help students walk in confidence, and to bring glory to God. Questions about Student Support services can be directed to the school office.
Calvary Baptist School is a private school offering a challenging educational program in a nurturing Christian environment. The purpose of CBS is to develop godliness of character and action in the lives of our students. We desire to be an extension of Christian homes and to reinforce the Biblical values taught at church and home. Calvary Baptist School admits students of any race, color, and national or ethnic origin.